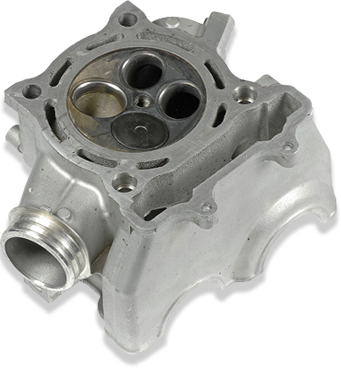 NA Metal Services is committed to cultivating relationships between OEM's and suppliers. We assist OEMs in both new product and new market development for their metal parts. Whether you are looking for a turnkey solution, individual component manufacturing, one-off casting or prototype, CNC machining, fabrications, or forging—we have the expertise and global network to meet your needs for metal part production.
Our manufacturing process experience is extensive. To that end, we offer comprehensive Additive Manufacturing (AM) options to develop prototypes for new part design concepts or aftermarket/legacy service components. If your company is looking to expand your supply chain and discover new markets, we can help. We also develop business plans to help you reach customers that can use your services. For OEMs, we can resource part production and provide innovative ways to help run your aftermarket programs with reduced pricing and lead times.
Our years of experience in manufacturing have helped us to develop a vast network of strategic sourcing decisions for a wide variety of metal casting processes including no-bake, green sand, lost foam, lost wax, permanent mold, and die casting for ferrous and non-ferrous alloys.
North American Metal Services has metal casting sourcing capabilities in both North America and Central Europe. Please contact us with any questions you may have regarding sourcing of metal part production.